ok, ok, ok,.......I'm back (to blogging)! It seems like I have been gone forever! I have taken the past couple of weeks off since it has been so hot! I think it is going to finally cool down (fingers crossed) so I can get back to business. I can't wait & I am so excited to get out there and start shooting. While I have had some down time I have worked on some holiday cards I will be offering as well as some baby announcements/invitations. So take a look at some of my newest offerings as well as a couple of recent photo shoots.
If you are interested in scheduling a session please contact me ASAP as I will be limited on the amount of session I book for the holidays.
First......lets get the holidays started!
These will be some of the Holiday Cards I will be offering for 2008. Colors & font are customizable to your liking. All cards are 5x7 flat cards and include envelopes.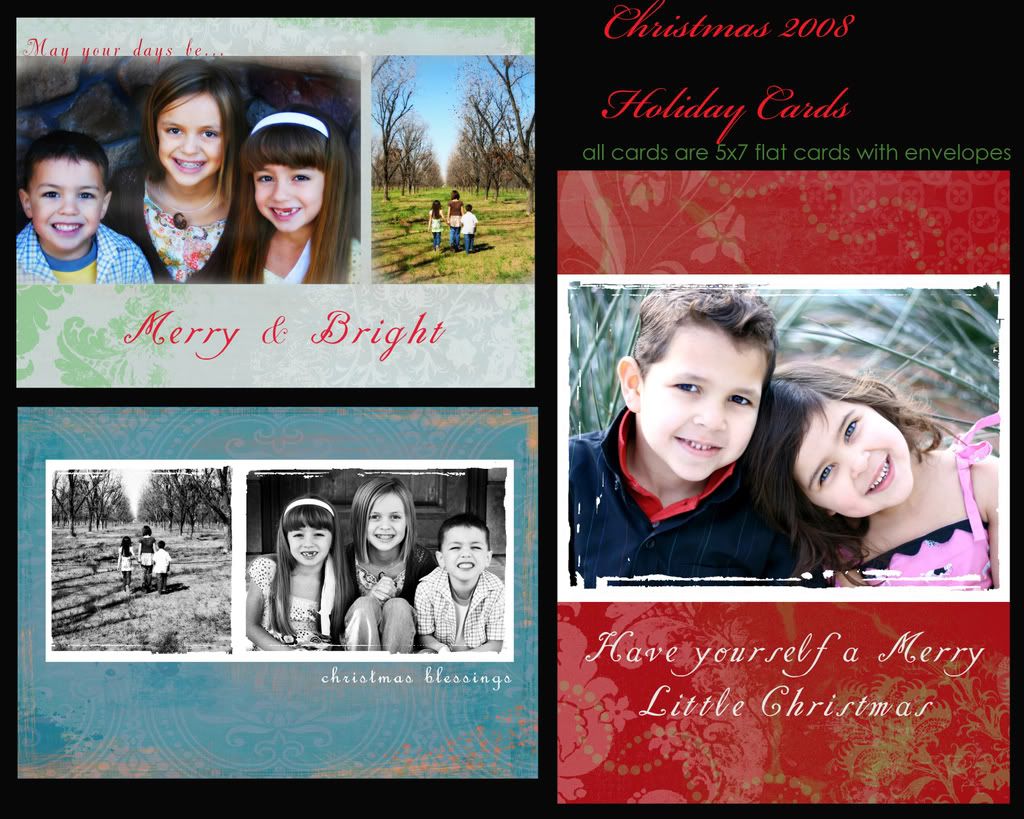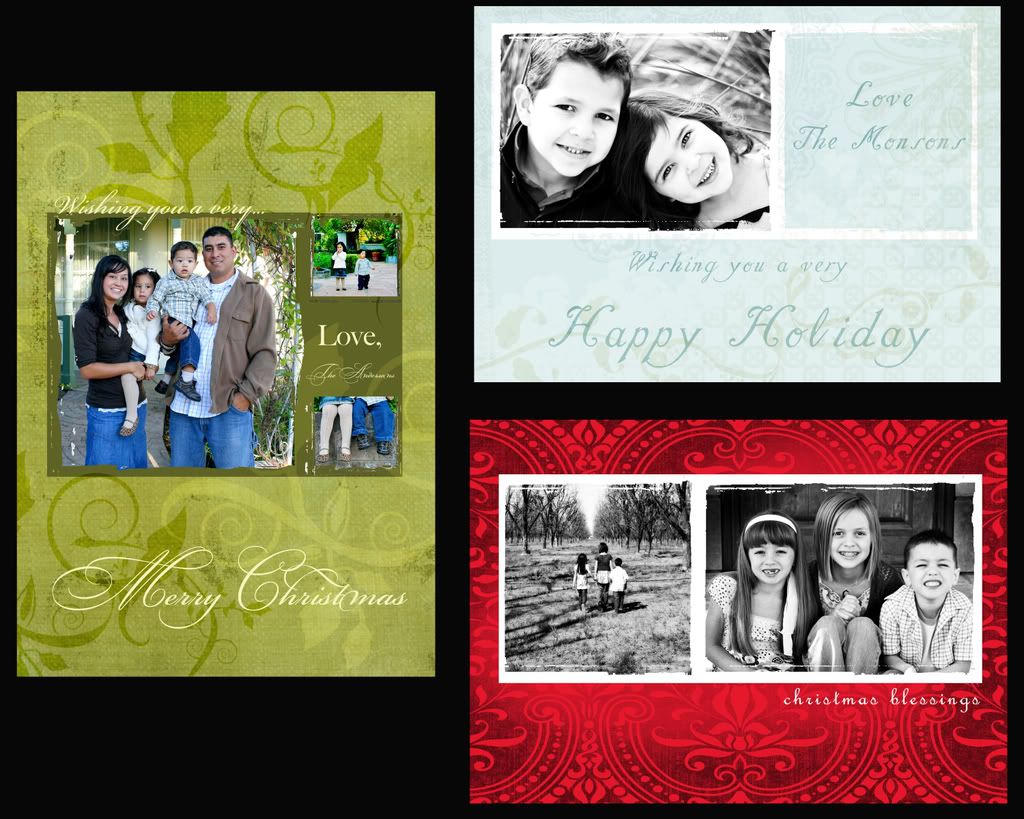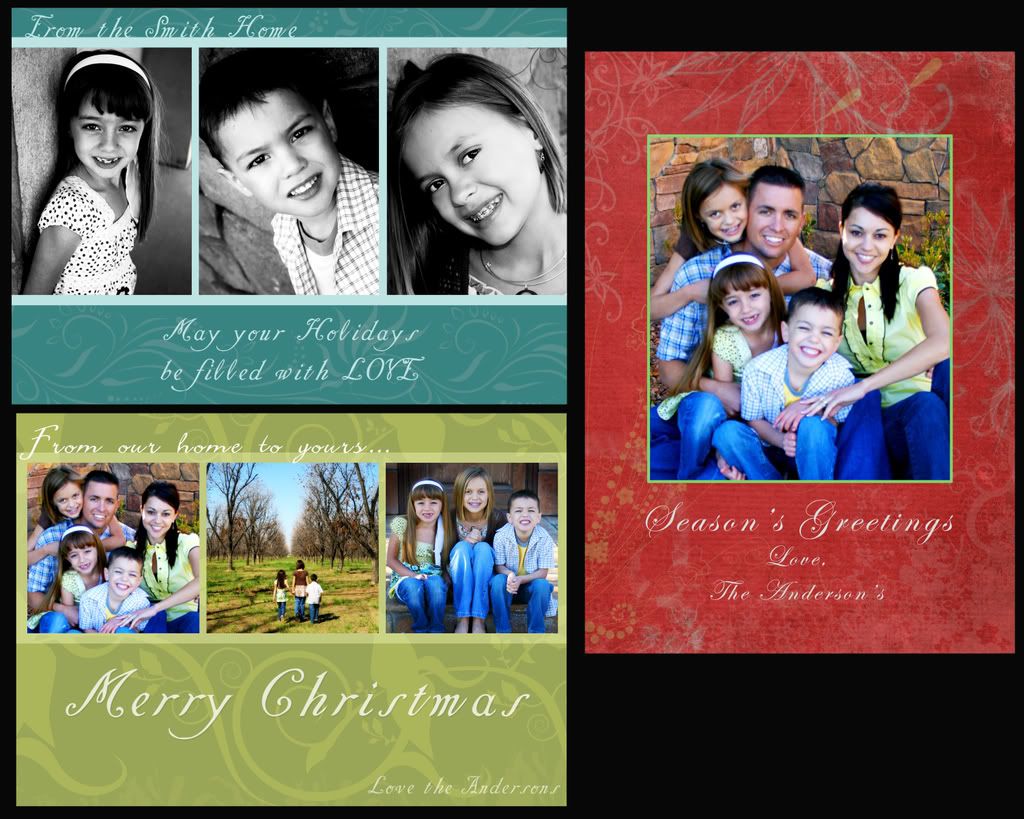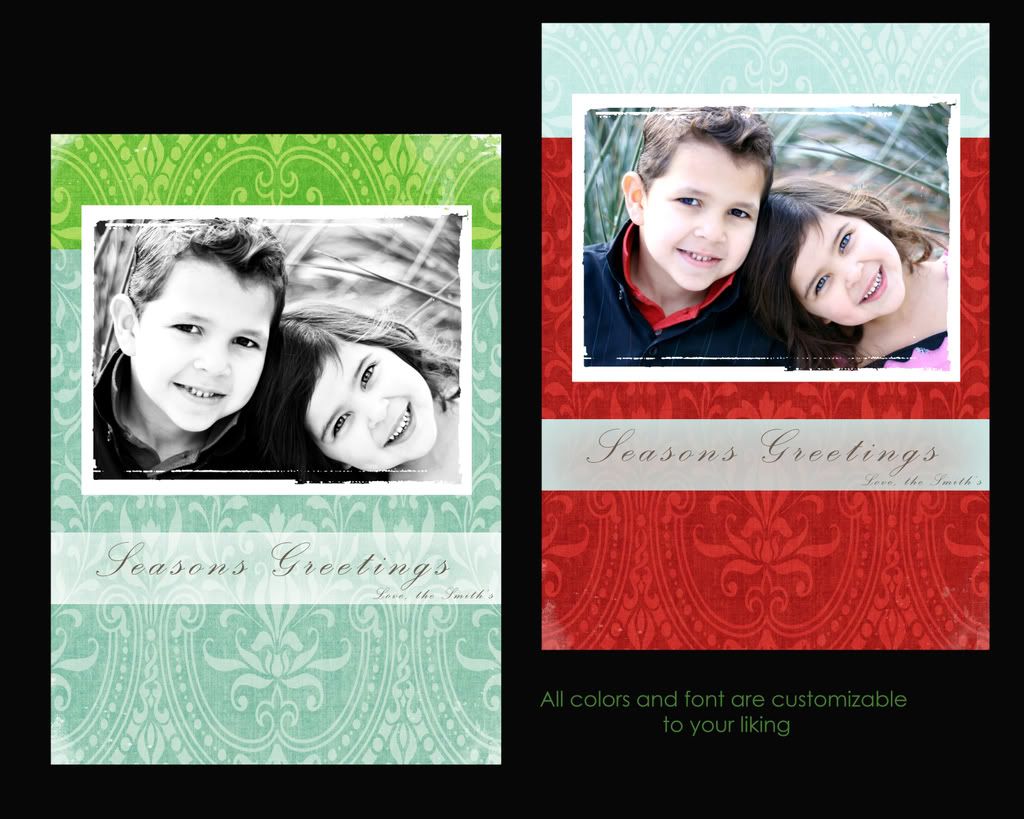 Next.......
Having fun with my lovely Sis, Erin.
I am so glad I have someone who loves to go scouting for new locations, likes to work the camera and being beautiful helps too!
Thank you Erin!!!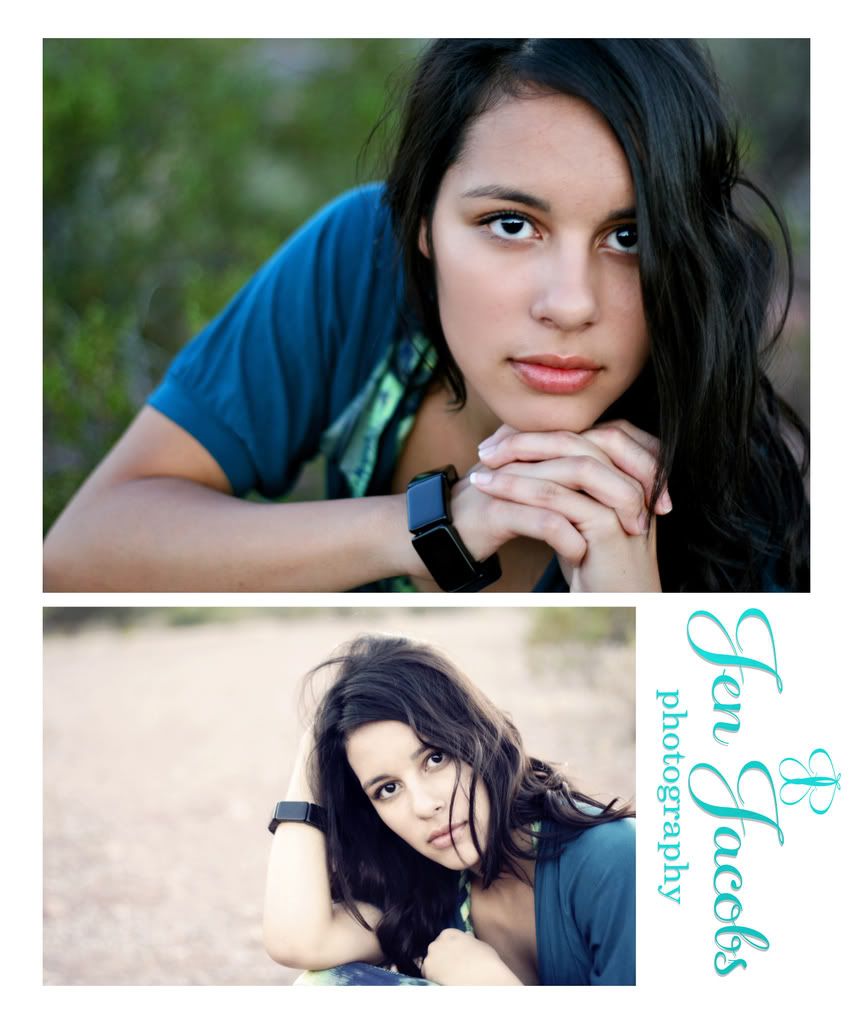 Next....A little afternoon with my Gracie
Now this little girl drives me crazy, but I love her! She had me all excited that she wanted to go take pictures and after our 45 minute drive she decides "no pictures, I want to go home" uhhhhh! Then I had to listen to her tell me how she should pose, what she should wear, and that it was stinky and hot (I agree with her on that) somehow we actually got some good shots but It was lot's of work!
Next......
The Esquer Family
I think this was so cool, how many dads actually set up an appointment to take pictures with their kids? Well, this dad did and I think that is very cool and I think that it will mean a lot to these kids when they are older.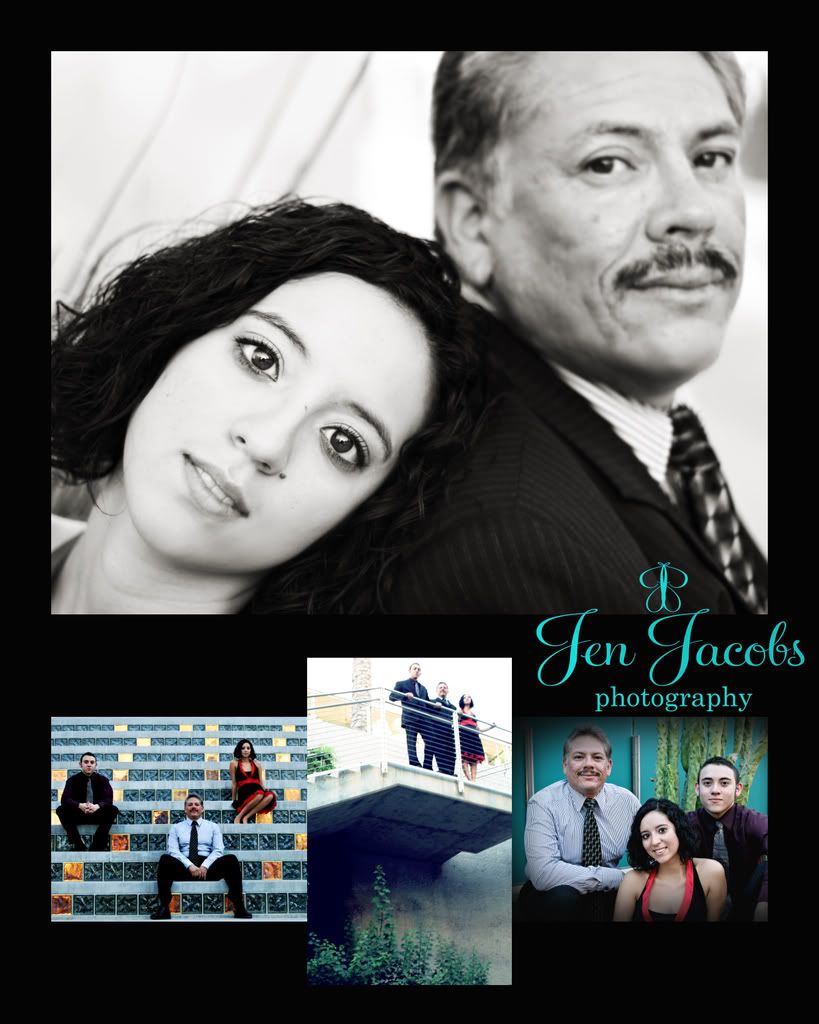 Next.....Baby Announcements or Invitations
These are a few baby announcements that I have decieded to offer, these are also customizable to any color boy or girl and font is also changeable to your liking.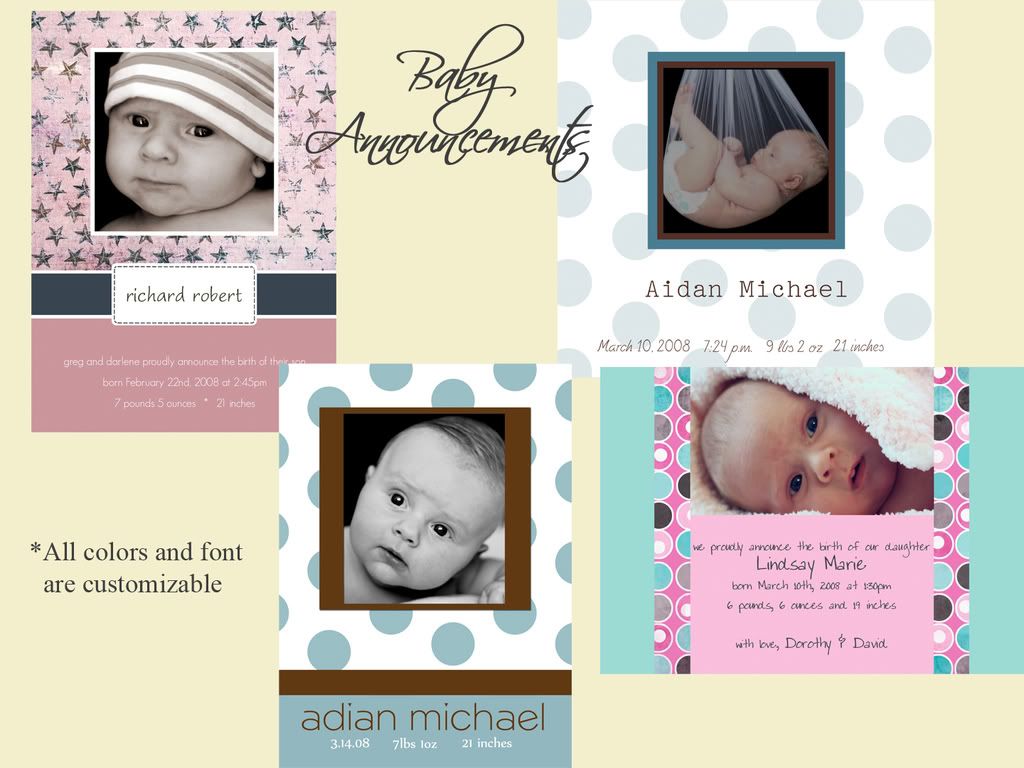 Then....Another High School Senoir.....Zach
This is Zach, I have known Zach since he was a little boy and now he is off to college, gosh I feel old!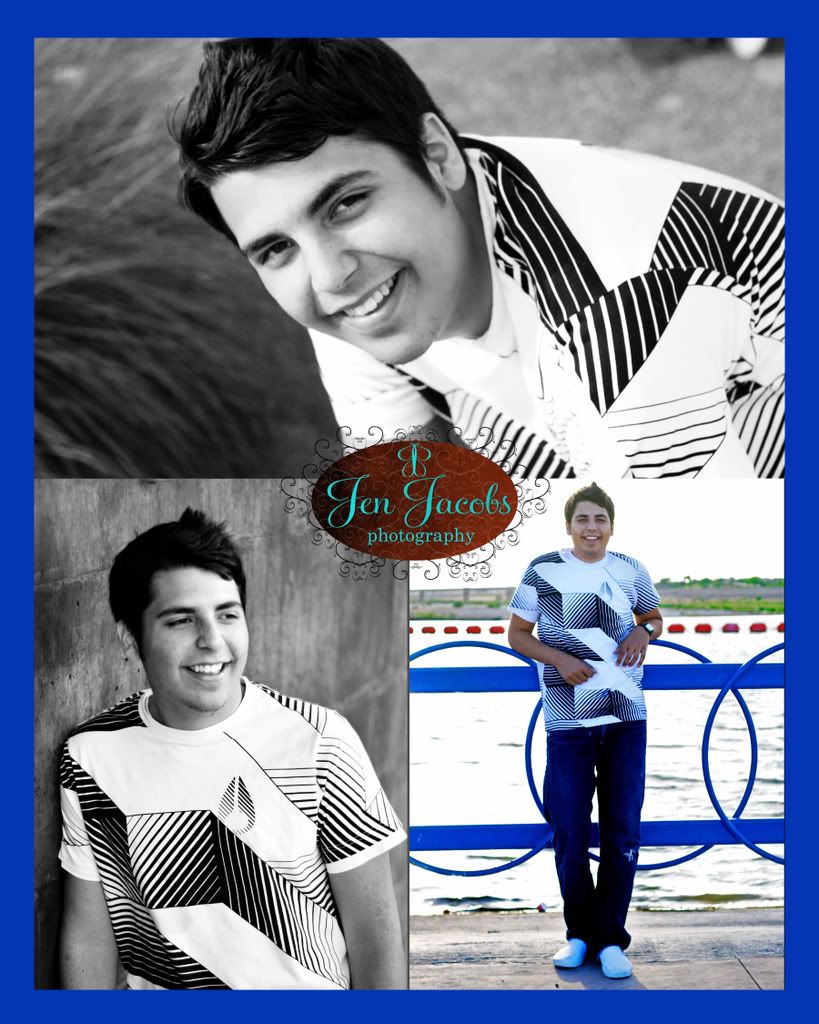 And last but not least........I did a Wedding!!
Well, I had my shot at a wedding, it was a great experience but I think it will be a while before I do another! Thanks Rachel and Jason for the opportunity, the wedding was beautiful & fun. Thanks for being so relaxed and trusting me to capture your special day.